All-Star Weekend 
The NHL All-Star Weekend is a favorite among fans and players (well not every player… I wouldn't say Nathan MacKinnon looked thrilled when the camera panned to him).  Every year I skip the actual game but countdown the seconds to the start of the skills competition.
Going into this year's event I felt a little torn about the roster.  On one hand I love to see different players showcased instead of seeing Crosby and Ovechkin every year.  On the other hand this is the "All-Star Weekend" and you expect to see the best of the best.  This year had a ton of first year all-stars and while it is fun to see players you normally don't see can you call it an "All-Star" weekend?
This year there were some additions to the skills competition.  The new challenges were the Elite Women's Three-on-Three Game and Shooting Stars.  Fastest Skater, Save Streak, Accuracy Shooting Competition and Hardest Shot were all back and still the favorites of the night.
Top Moments:
There is a new fastest skater in the NHL and he's from the New York Islanders.  Matthew Barzal finished the competition in 13.175 seconds.  Connor McDavid's winning streak ended when he clocked in at 13.215 seconds.  Biggest surprise of the night?  I would say most definitely.
I love how the Blues incorporated their alumni.  Al MacInnis stepped onto the ice before the Hardest Shot Challenge and registered a 100.4 mph shot with a wooden stick.  Who doesn't love a little old school hockey?
Seeing the ladies take the ice for 20 minutes and realizing how impressive their skills are.  Am I the only one shocked at how quick some of those women on Team Canada were.
Speaking of the women's three-on-three game…I have some thoughts on how it played out .  While I like the steps the NHL is taking to incorporate the women's league I was not a fan of the execution.  The NHL decided to place the women's exhibition game halfway through the skills competition.  It reminded me of a half time show, you know the time where people grab food and refill their drinks.  I would have preferred to see their game played before the actual All-Star game in it's own time slot.
Over the weekend I was invited onto the Dr. Hockey Podcast to discuss the All-Star Weekend (and my New Jersey Devils).  Check out the link below to hear more of my thoughts on the NHL's latest event.
Dr. Hockey Podcast – All-Star Weekend Wrap Up
2020 Winter Classic Recap
For those of you who do not know I purchased Winter Classic tickets back in the spring when they went on sale.  Excited does not really describe how I felt knowing I was going to Texas and experiencing their first Winter Classic.
Fast forward to December my boyfriend and I decided to sadly sell the tickets at the last minute because of Milo.  If you're new here, Milo is my 4-year-old Australian Shepherd and unfortunately he has epilepsy.  We started him on seizure medication and as much as I love hockey, I love Milo more.  So yesterday I sat on the couch with my furry little sidekick and watched a phenomenal Winter Classic.  Below are my thoughts.
Before Puck Drop
There is going to be a day when I'm going to tune into the Winter Classic and will not hear Doc's voice.  Perhaps I should begin mentally preparing because I am not going to handle his retirement well.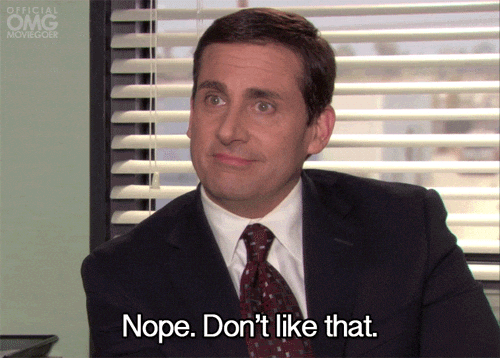 Dallas needs to take a bow.  The setup, attire (can we talk about the fashion as the players arrived) and overall theme of the day is very unique from past Winter Classics.  Well done!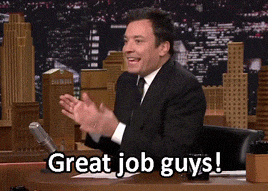 Since the Winter Classic jersey were unveiled I have been sitting with my french vanilla latte silently judging both uniforms as if I was Miranda Priestly.  As each team take the ice I can now confidently say I approve of both.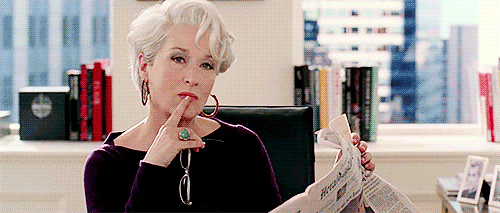 The music echoing throughout the Cotton Bowl is giving me so much life right now (well that and the champagne).  Cheers to my fellow hockey enthusiasts.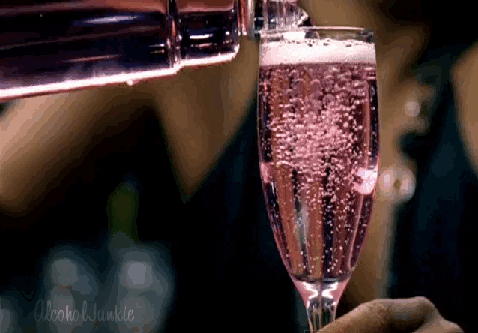 1st Period 
I didn't know Brad Marchand was playing in the Winter Class.. Oh wait that's just Corey Perry doing Corey Perry things.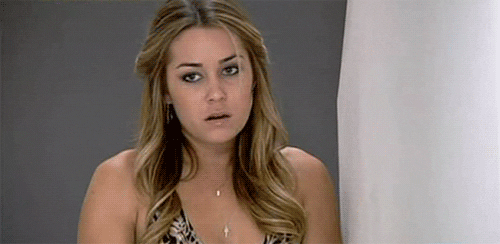 Did Perry seriously just make that play?  All he did was rob himself (and Ryan Ellis) of the Winter Classic experience.  It may not have been an intentional hit but it absolutely was not a necessary play.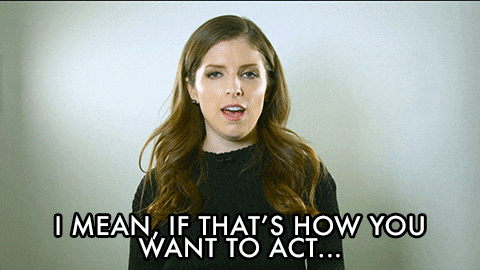 I can't believe all that has happened in 5 MINUTES.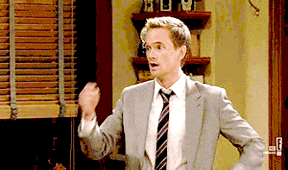 And now we get to witness a penalty shot?  Are you kidding me?!
Maybe I have been watching the Devils too much but this game.. this rivalry is filled with so much hatred and emotion I can feel it through my television.
2nd Period
Hoping I get to see at least one Dallas Stars goal.  No matter what I like to see the home crowd celebrate at least once… even at TD Garden… as long as it's not Marchand putting the puck in the net.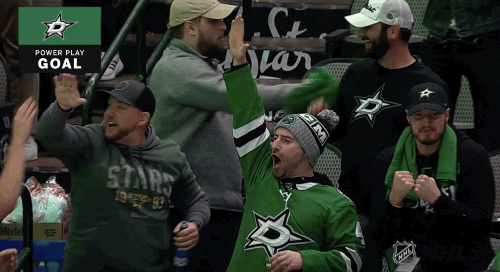 Starting to see the Roman Josi appeal.  I see you..I see you.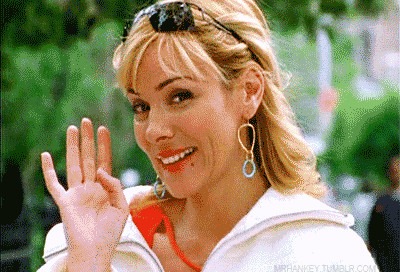 The way Doc just said Seguin's name as he jumped out of penalty box for a breakaway opportunity just sent chills up and down my spine.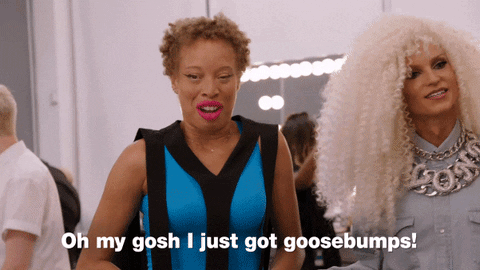 .. and the award for outstanding performance goes to Dallas Stars forward Joe Pavelski.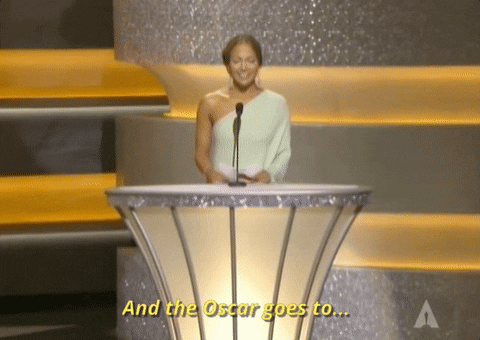 My goodness we now have a game!  Did Nashville's defense forget the puck was in play?  Even though the score does not show it, this game belongs to the Dallas Stars.
This is a man's game and every player out there is exuding masculinity.  Ladies, if you're not watching hockey what the hell are you doing with your time?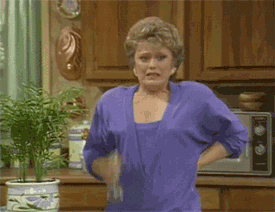 There are 85,630 people sitting in a football stadium watching outdoor hockey.   Both teams participating are based below the Mason Dixon line.  How incredible is that?
3rd Period 
Good move by Laviolette to call a time out before the game gets out of hand although to be honest the wheels have been coming off this train for quite some time now.
Three unanswered goals?  Klingberg is in full beast mode right now and my selection for the number one star of the game.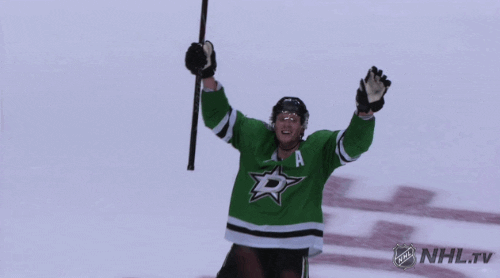 Four goals given up in under eight minutes…. damn I didn't realize the New Jersey Devils were playing in the Winter Classic.
Nashville fans – It is not a good sign that the Preds could not recover after losing Ellis in the first period.  Or that Dallas scored 4 unanswered goals.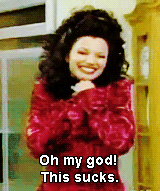 Solid effort from the home team.  See you next year in Minnesota kids!
Don't Go Through Life Without Goals
One night while laying under a heated blanket sippin' some tea I decided to go on my NHL app and review the final scores from all the NHL games played in October.  After a quick glance I noticed there are a ton of teams scoring five, six, seven and in one instance eight goals.  I had to further investigate because my initial question was exactly how many teams have scored 5+ goals in a single game in the first month of the NHL season.  I did my best Nancy Drew impression and below are my findings.
October brought children a ton of candy and hockey fans a ton of goals.  Teams are scoring left and right and when you check out the score sheet it does not look like teams have a lot of rust to shake off from the offseason… can you say Boston Bruins?
Eight different teams have scored seven goals in a game this season.   Pittsburgh has done it four times (talk about impressive) while Tampa scored seven on two separate occasions – unfortunately one was against my beloved Devils (insert crying emoji).
Impressive Starts
Vancouver has been killing it so far!  The Canucks scored eight goals against the LA Kings back on October 9th in their third game of the season.  In the month of October the Canucks scored 47 goals.  Both Elias Pettersson and Brock Boeser were top 20 in the league for points.   As I write this Vancouver sits 2nd in the Pacific Division with 20 points.   This has to be an exciting time to be a Vancouver fan… Seriously though we all know Ryan Reynolds is off somewhere celebrating these victories.
Moving to the East the Pittsburgh Penguins offensive dominance seems hard to ignore (believe me I have tried).  They have scored 46 goals throughout the first month of the season and won eight out of 13 games.  No Penguins player has completed a hat trick and their victories really are the result of a team effort.  If you've been following along you know I don't give the Penguins that much credit but scoring seven goals on back-to-back nights AND on both on the road… come on now.
One is the Loneliest Number
When my research began I wanted to see how many teams have scored at least five goals in a single game in the first month of the season.  I was surprised to see 30 teams have done so successfully.  The only team that has yet to do so is the Columbus Blue Jackets… anyone surprised?  Columbus averaged two goals a game in October.   They won five games out of 12 and I think it's safe to say Tortorella has his work cut out for him.  Cam Atkinson has three goals, Gustav Nyquist has two goals and star defenseman Seth Jones has one goal and six assists.  Do you think my prediction of John Tortorella losing his job by December will come true?  I still do.
October is always a great month because it brings us the best sport in the world.  The month gets even sweeter when the players are scoring hat tricks and teams are racking up 6 and 7 goals.  Which teams impressed you the most so far? Sound off below!
The *New* New Jersey Devils
Did you ever see The House Bunny with Anna Faris?  Remember the scene where the newly made over girls are strutting down the street with some annoying pop song playing in the background with a new look and confidence to match?  Change the song to Hells Bells and the street to Prudential Center and those are the New Jersey Devils hitting the ice this week.  The Devils are going to be a very different team than they were back in April.  General Manager Ray Shero dominated this post season and added a few key components.  The list of acquisitions are as follows:
1st Overall Pick: Forward Jack Hughes 
I think Jack Hughes is going to have an immediate impact in New Jersey.  I'm hoping for McDavid 2.0 but realistically I don't think it will be that dramatic.  I love the idea of having three 1st overall picks on the roster and there is a good mix of veterans, players in their prime, and young guns like Jack.  He really impressed during the preseason and I can't wait to see him on the NHL Network highlight reel.
Norris Trophy Winner: Defenseman P.K. Subban (via trade from Nashville)
For a few days I wasn't sure how I felt about this trade.  Even though Subban is a Norris Trophy winner I don't immediately think defensive defenseman when I think of P.K.  I think he will positively impact the Devils power play but as far as stay at home defenseman, he isn't the answer (please prove me wrong).  I think his personality is a great fit for NJ and I can't wait to see what he does for the city of Newark.  Overall New Jersey is a better team with Subban (duh).
Forward Wayne Simmonds (free agent signing)
Ughh this is a tough one.  If you have been following me for any length of time you know that the number 1 player that I can't stand is Brad Marchand.  The second is probably Wayne Simmonds.  I never cared for him and I distinctly remember when he was traded to Nashville, my first thought was oh man now I can't root for the Predators to win the Stanley Cup.  I'm sure Simmonds will grow on me once he gets out there and defends Nico and Jack but right now I'm not jumping on the Wayne Train.  #SorryKindaNotSorry
Forward Nikita Gusev (via trade from Las Vegas)
I genuinely don't know enough about Gusev to have an opinion.  He was drafted 202 overall by Tampa but has zero NHL experience.  I'm not expecting him to come here and put up Artemi Panarin numbers, however I am interested to see how/where he will fit into the lineup.  Again, he impressed in preseason but I still don't know what to expect.
Forward John Hayden (via trade from Chicago)
I'm expecting a bottom six forward to start.  Since had made the opening roster I'm already seeing the trade as a win since John Quenneville was assigned to the AHL (he was sidelined during most of training camp with a hip injury).
Those are a lot of pieces that Shero paid very little for.  More importantly most of these signings are low risk.  Gusev is making $4.5 million per season for 2 years.  Wayne Simmonds is making $5 million for only one year.  I'm not overly concerned with either of those contracts.
The Devils should and by should I mean hopefully make the Stanley Cup Playoffs.  Do I think they are a cup contender?  No.  Do I think they will make it to the Eastern Conference Final?  Eh probably not.  First round appearance?  Yes.
All I know for sure is it's an exciting time to be a New Jersey Devils fan… there's been a lot of suffering for hockey fans in New Jersey and regardless of what this season brings we need to remember there is no where to go but up…. but really reintroduce yourself to last years standings.
Bold(ish) Predictions for the 2019-2020 Season
First of all if you're not following Jillian Fisher (@FisherJillian) on Twitter and IG… you're missing out.  She posts hilarious hockey videos and recently she uploaded one making bold predictions combining two things I value in life… hockey and wine.  Seriously, I need to catch a Flyers/Devils match up with this girl. I thought it would be fun to make my own ridiculous predictions because…well…it's not like anything else is currently going on.  Thanks for the inspo Jillian!
The Arizona Coyotes will make the Stanley Cup Playoffs
I have to believe things are about to change in Arizona.  The Coyotes will make an appearance (and most likely first round exit) in the playoffs.  The Phil Kessel trade created a much needed buzz in Glendale and it is time for the Coyotes to step it up…especially when you consider they are no longer the only team in the desert.
Ben Bishop of the Dallas Stars will be the number one goaltender this season
Ben Bishop ended last season with the highest save percentage in the league and was a Vezina Trophy Finalist.  The Dallas Stars are a much better team now than they were in April and I think Bishop will lead the way for them this season earning himself some hardware in June.
The Pittsburgh Penguins will trade away one of their franchise players 
Clearly the Penguins are not trading Sidney Crosby any time soon and I'm not saying they will.  However, I am thinking Malkin's time may be coming to an end.  If the price is right Jim Rutherford would take the opportunity to get additional pieces while Malkin still has trade value.
The Florida Panthers will make it to the Eastern Conference Finals
Coach Quenneville will lead this sometime forgotten team back to glory.  The last time the Florida Panthers qualified for the post season was in 2015-2016 where they lost in the first round to the New York Islanders.  I'm going to be extremely bold and say that the Panthers will be a better team than Tampa.
Jack Hughes will not win the Calder Trophy
The Devils went all in this offseason.  Ray Shero and co. selected Jack Hughes with their first overall pick in the NHL draft.  As a New Jersey fan this offseason has me extremely stoked for October however, I'm still realistic.  I'll assume Hughes will end up on the second line and while I'm hoping for a McDavid 2.0 I don't think Hughes will win Rookie of the Year.  Please Jack… prove me wrong.
The Colorado Avalanche will make it to the Stanley Cup Final
Why the hell not?  If the St. Louis Blues won the Stanley Cup after their rollercoaster of a season I would say no team can ever be really out of it.  It's time for Nathan Mackinnon and his team to go for it, and they low-key have had a great offseason.  They aren't a bad team and I think how the Blues won will give teams like Colorado a whole new level of motivation.
John Tortorella will be fired in the first half of the season
I feel like this is the most realistic prediction.  John Tortorella is known for making a big impression on teams his first year(s) as their head coach.  It took him four seasons as the Tampa Bay Lightning coach before winning the Stanley Cup.  He then coached the New York Rangers for five years with his best year again being four seasons in.  I don't even want to mention the Vancouver experiment because that was a hot mess.  Now he is coach of Columbus Blue Jackets with his most successful season playing out last year in his fourth season.  Unless something drastic happens Tortorella will be starting this season with a pretty difficult lineup.  I predict he will lose his job by December…warranted or not.
The Edmonton Oilers will make the playoffs
They have to make the playoffs at some point, right?  Back in May the Oilers named Dave Tippett as head coach.  This is the third head coach Connor McDavid has played for.  Edmonton added forwards James Neal, Markus Granlund, and goaltender Mike Smith.  I have to believe that we will see McDavid competing in the post season and that time is now.
Four Canadian teams will make the Stanley Cup Playoffs
I am calling it.  The Toronto Maple Leafs, Montreal Canadiens, Winnipeg Jets and Edmonton Oilers will all be post season bound.  I really think the time is coming that the Stanley Cup will be back in Canada.  Obviously the Maple Leafs have the best chance but you know I love a good underdog story… yeah I'm looking at your Edmonton.
What are your thoughts on this upcoming NHL season?  The bolder the better.